When you're happy in your home, but it isn't quite laid out the way that you'd like it to be, or you need to have more space, remodeling and improving the design may be a great way to make things function better. There are numerous ways that you can adjust the layout of your home, working with a contractor, designer, or builder. Consider the following changes to make your home flow more smoothly and your space more usable: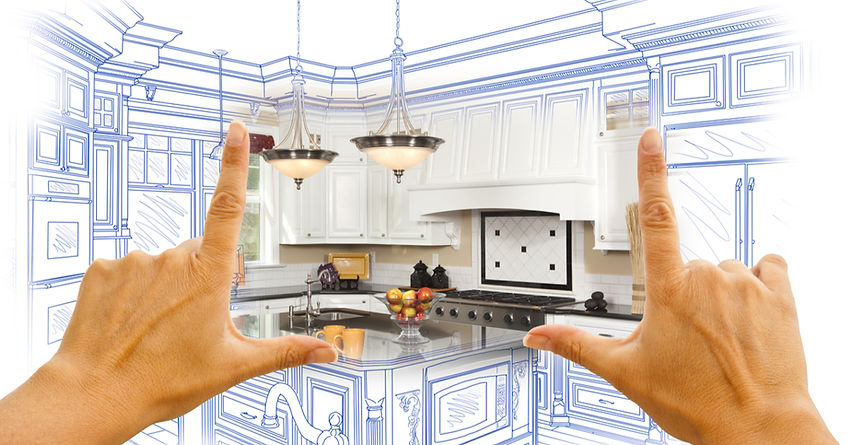 Kitchen Upgrades
As you plan your home remodel, think about what types of improvements would make your kitchen easier to use. Would it be easier to cook if you had access to a double oven or additional electrical outlets? Does your dishwasher function at its best? Do you have enough storage space? The most common kitchen irritations can be solved quite easily with the help of a skilled contractor. Consider making a list of the problems that you typically deal with when you're using your kitchen daily, and then present them to your design consultant. They can help you brainstorm solutions so that your kitchen is fun, comfortable, and easy to use.
Bathroom Improvements
Remodeling your bathroom can go a long way towards making it the comfortable retreat that you've always dreamed of. If you've always wanted a garden tub, shower with dual shower heads, or double sink, these can all be added during a bathroom upgrade. In addition, many space and storage issues can be resolved when you opt to remodel. If you don't have enough storage space for your towels or would prefer to have a built-in step stool for your children to reach the bathroom sink, these problems can be fixed quite easily.
Add Extra Finished Space
Redesigning your home with a contractor is a great way to add more space to your home. If you have a basement that could be finished or a bonus room that could be renovated and turned into an office, den, or guest room, a contractor can help. If you have the square footage in your home, but it isn't currently being utilized well or is being underutilized, speak to a contractor about how a redesign can benefit you. Alternatively, you can consider adding a full addition to get the space that you need for your family.
If your home layout doesn't work as well for you as it could, it's possible to make changes so that things function more effectively. Reach out to Trist Design Build with the issues that you have and we'll be happy to discuss home remodeling options with you. You don't have to live with minor annoyances and space hassles, instead, you can adjust your home so that it matches the needs that you and your family currently have.